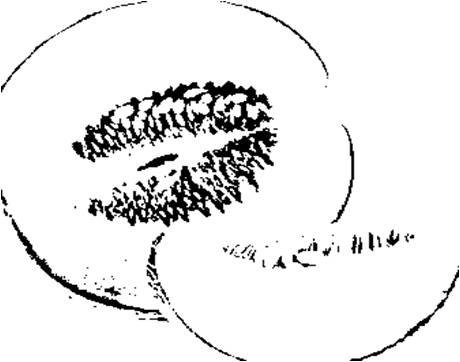 Fancy
yourself a hard drinker? Go do a few Jell-O shots made with grain alcohol at altitude in Colorado.
I
t's like a Freaky Friday moment where you've suddenly swapped alcohol tolerances with an 80 lbs. girl, and somewhere else, a young woman has suddenly found a knack for cosplaying as Marion Ravenwood.
That's real drinking you won't find in the summer months.
There comes a time every year where a man's just got to face facts, open up the windows, buy a paperback that's more than 1000 pages, and start paying extra for iced coffee. Winter is over. We mourn his passing, because winter is the best season of all. Winter is the season of slankets, sleds, and slightly-mad snowday schemes.
It's a simple fact that people love summer. It's warm, the days are long, there's an abundance of sauce-ready foods best eaten outdoors, like corn, and hot dogs, and corn dogs, and—less phallic things, probably. Like—fruit. Sure, we like fruit. Let's say fruit.
Goddamn. Anyway, it's the season of baseball and long, lazy weekends. And it's pretty good, we guess, if you're into that kind of thing.
Summer sucks. Winter is better. Suck on these reasons why:
1: Skiing beats the beach for vacations.
Sorry, but that's just a medical reality. On a beach, you can do is two things: jack and shit. And read -- three things. So-called beach-books are usually only-slightly better than your own average nap-dream, so you aren't getting much out of your Grisham backlog.
Then again, Ghost Little independently publishes books that fall into the pulp-literature beach-fiction genre, so who's keeping track?
"But you can drink on a beach!" you might say. Fuck you and the logic you rode in on! Have you ever been to a quiet drinking town with a skiing problem? It's the best, quickest, cheapest drunk you'll ever stumble into. Fancy yourself a hard drinker? Go do a few Jell-O shots made with grain alcohol at altitude in Colorado. It's like a Freaky Friday moment where you've suddenly swapped alcohol tolerances with an 80 lbs. girl, and somewhere else, a young woman has suddenly found a knack for cosplaying as Marion Ravenwood. Also, where there are ski vacations, there are hot tubs. For the uninitiated, hot tubs are these devices that were ostensibly invented to act as pan-dimensional inebriation machines, designed to put a proverbial revolver to your liver, coyly playing Russian Roulette with your consciousness, perception of time, and genital well-being. Hot tubs are wombs of drunkenness, you'll love them and fear them like you love and fear your own mother. They're okay in warm climates, but we all know they're better in the coldness, so start treating beach season like the poor man's destination vacation that it is.
2: There are no outdoor chores in the winter, and that's nice.
There is no yard work, no watering plants, no weeding, no vanity-tasks. There is only shoveling, a task, a chore, the only chore that literally enables you to complete your day. Sure, shoveling sucks, but you do it for a reason, not because you like to pretend you have a green thumb in the spring. You physically cannot have fun until you shovel -- it's logic with no plot-holes.
3: The days are shorter in the winter.
Now, this is a good thing, and we'll explain why. In most times of the year, you, and everybody else, will be up with the sun, heading off to wherever it is you might be going (Crate&Barrel? Your in-law's house? We don't know, wherever.). Anybody can get up with the sun. Anybody can watch the afternoon fade into dusk as evening sets in. But most people aren't built for this. Have you ever tried to cram everything you want to do into a summer day? You can rarely do it. The days just don't fucking end, and you run yourself ragged.
And everybody else is trying to do this, trying to cram it all in. Everybody—and their kids.
Gotta get to the beach, gotta get to the mall, gotta get to the grocery, gotta get to the ballpark, gotta get to the other end of this highway. And these people get overworked, and tired, and pissy, and frustrated that they aren't having as much fun in these short summer months as they should! They throw a rage-fit. Why is this? Why do we demand the more of these summer days than we ourselves can handle? Or, because the days are so long, you exhaust all of your options after a month—you've done everything. That's why your parents sent you to that shitty camp where you would've been molested if you'd been prettier, but that doesn't erase your memory of what happened to your friend in the tall grass. In the winter though, you have your sunshine, you appreciate it when it's around, you soak it up, and it's gone before you can over-extend yourself or get bored or violated. See, there's so much lying around in the summer because the days either seem endless and boring, or we get frustrated that we can't fill every hour with tangible "fun," bringing us flawlessly to point 4. . .
4: . . .Everybody subconsciously turns summer into a contest.
Expanding on the "fun you should be having" mantra from the point above, summer is really a very subtle contest between you and everybody else. People have more lax responsibilities, so socially, it becomes a series of backhanded, passive-aggressive, hyper-compressed, battle of shit-eating grins. It's why people shriek like morons whenever they're on a speedboat: it's them saying "I'll stoop to the level of a vapid teenage girl on prom night if it means I can convince you I'm loving life right now, each moment is euphoria, you can't even come close to imagining it!"
If you aren't having fun in the sun, get out of the way because you're a butt-fucking waste of space.
"Look, dude, Brah. Do you realize how much time I've spent in the sun? Look at my skin! My skin's the color of that spray that people spray on their skin when it gets too white in the winter! My tan is a national treasure! But I hate these icky tan-lines, ick, fuck, gross. Real dudes that know how to party are tan, and dudes that party are. . . uh, like, for real.(?) Have you had the experiences I've filled my summer days with? No? Then you should kill yourself. My devotion to my fun is unbridled, like giant African pelican, mouth brimming with ideas and with fish, standing astride a wild prancing water-buffalo! Bask in it. Envy it. If you don't, you're wasting the warm weather that others would be happy to have, man. Take some time off and emulate my lifestyle, I encourage you, dude. There are starving people in the world that will never have weather like this."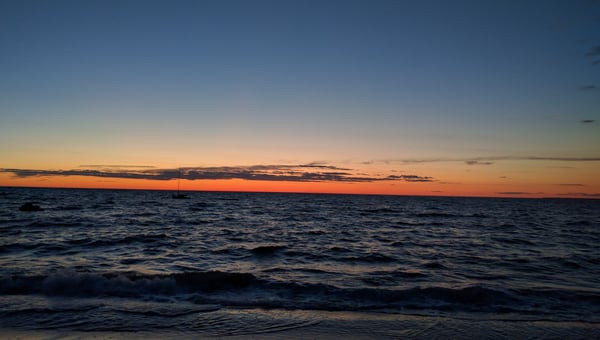 This is so fucking backward.
Narcissistic assholes with no responsibility lie around in the sun and drool when they sleep on pool chairs (and eat broiled polar bear cub legs, we're told). Jesus, people love being "good" at summer the same way they love being psychotic fans of sports, or wine, or seafood, or The Fray. If so, you're muppet! You're a butthole and a nut-hugger! Grey's Anatomy is, and always was, weak storytelling. Sack the fuck up! In the wintertime, you venture outdoors and you rip fun from the bony claws of the hibernating junkie that is WYNTARR: Barbarian of the Boxcars. Summer is your lame friend that won't drive his car because he has a good parking spot, winter is a crabby kung-fu master that will teach you to be strong by beating you with a length of pipe. Fun in the winter in the snow leaves you soggy, exhausted, and rewarded. And tan, if you have the balls to show some skin in the cold. Vaffanculo, you over-gelled he-cunt, you can get tan in the winter, and while you're stuck inside like quadriplegic asthmatic, we're getting tan in January.
5: Coming in from the cold is a fantastic feeling.
Coming in from the heat is a shitty feeling. It's a wave of cool at first, especially in warm climates where you really do need it. Then it flash-freezes your sweat to your skin like you've been in the ocean, and you smell like scallops, except you haven't been in the water, you've actually just been loafing around town like there's a problem with the Earth's gravity. Fuck, Texas would suck without air conditioning—good food though.
Now compare what we were talking about two sentences ago to the feeling of coming in from the cold. Spies come in from the cold, and James Bond is bad-fucking-ass spy who knows how to ski. When you come inside after a day out in winter's gnarled cryo-clutch, be it a weekend out or a weekday commute, you shake off the cold and it shoots life back into your body. Happiness and feeling return to your fingertips, you get some color in your cheeks, and you are excited to be home and inside. Drink something warm and you crack a more real smile that you just get other times of the year. Then get shitfaced and go back into the cold with even less clothing.6: You can drink hot chocolate.It is delicious. It makes you feel like a kid. You also drink coffee and get jacked up on caffeine. With everybody walking around with something warm in their cup and color in their faces, they're more social. Geared up in winter-fashion, the first thing you'll see is somebody's smirking, jazzed-up, trenta-powered face.
Now think, what do you see when it's summer in that identical situation? You see everything but the face. Toenails, skin, hair, boobs, sunglasses, fuck-me-seashell-necklaces you bought for 40 cents in Barbados, useless tattoos, all of it—okay, not much thought went into that feature as a negative. It is not one. It is not a negative. Umm, so, uh, you can barely think straight in the summer because you're trying to think of what you should or shouldn't say based on the judgment your brain is already processing with all that pent-up contempt you have for people more tan than you (goddamn, our people were Nordic). It's the exact opposite in the summer, a true fact for both sexes. You will have infinitely better conversations with people in the winter over coffee than in the summer over iced coffee. Also, fuck iced coffee! It's almost entirely ice and it somehow costs you more! The inventor of price-gauging for less product should be kicked in the head by a horse, or, by the very inventor of ice itself, so that'd be Jesus, we guess. Jesus, we prithee, take the form of a faun and kick the inventor of iced coffee in the head. We don't know who it was, but we're certain you do, 'cuz you're Jesus.
7: However, anybody that uses an umbrella to block snowfall is a mental defect.
"Walking through snow that might land on us? Silly mortal, mayhap if we were serfs in Dark Ages England and wished deeply to contract swine flu! Nay, snowflakes will strike us. We are immaculate creatures from Planet Suede, and snow will not sully mine coif."
By the way, how are things in your seventh-consecutive term as Chancellor of Ass-hatistan? I read on CNN.com that there's no desire among the people for a regime change. Folks are at the mercy of technology (AC) in the summer, something we, as humans, control. In the winter, people are at the mercy of nature. Nature hates you, she's been trying to kill off humanity for, like, decades. Battling winter, and winning, is badass. It's like nutting the cosmos with a steel-toed boot and then banging his hot wife and daughter while he's in the hospital waiting for the skin graft on his testicles to take hold. Umbrellas make people look like ponces and villains (exceptions: sword-umbrellas; magic-wand umbrellas). Nevertheless, being smattered with snowflakes makes a woman look fucking hot. You do the math. No umbrellas!
8: The thermo-inversion paradigm shift.
Unseasonably warm days in the winter are better than unseasonably cold days in the summer. This isn't speculative, like listing things that you think might be weird in zero-gravity (kids, make you own list of things that would be weird in zero-gravity! then write them in the comments section!). No, when warm weather graces you with her presence on a winter day, it's your best beach day ever! The sensation of sledding in a t-shirt on a hot winter day is a Hindi cover-album of AC/DC's Back in Black—boiling hot, familiarly cheerful, and laughably sing-songy in it's "fuck-yeah!" nostalgia. Now, compare those warm winter days to cold summer days. So, look, we aren't going to come up with a set-up, punchline, or witty simile to explain why cold summer days blow.
We'll just say this: nobody walks home from breaking up with a girl on a warm winter day, he does it on a miserably cold summer day, without fail.
9: Winter has friction.
Whereas summer is a half-in-the-bag deadbeat dad, groping through a cooler of swampy water for a lukewarm beer at 1:08pm, dismissing his sixteen year-old daughter, warning her to just "don't fuck up my four-wheeler, I ain't gonna pick ya up if the fuckin' sheriff's department calls sayin' it's been flipped into the creek by your dipshit friends," winter is a hard worker.
Winter owns a lumber mill and encourages creative stupidity. It resists your attempts to find fun. Winter challenges you; it encourages you not to simply slip slide through the slip-and-slide at Jeff's house. No, winter builds highly-engineered snowmobile jumps. There's a quiet desperation to make the most of your day in summer and it's always left unfulfilled because there's no weight, no stick, no friction to what you do. "Yeah, knock yourself out."
Winter forces you to be prepared, wear the right gear, bring the appropriate supplies (something hot and alcoholic), and to heed the warning that you could get stuck somewhere out there in the elements if it really starts puking (colloquialism, v. puking: a heavy, sudden snowfall). Summer is a slapfight on a sandbar, winter is the Indonesia martial art of Silat on a rope-bridge behind Mola Ram's house.
10: You're glad to see winter go when it's over.
Seriously, fuck winter. It goes on and on, makes you question your sanity, and makes everybody stir-crazy. You will do anything to get to a warmer climate during the winter months, pushing friends out the door, shouting "save yourself, I'll hold them back," taking a full blast from January's icy hate-junk. There are a whole lot of stressful, travel-heavy holidays during winter that are compounded by continual darkness, familial responsibilities, and a deep drive to just crawl inside a whiskey bottle and be drunk for the entire season. Thank the Hypnotoad when it's over! We certainly are excited to see it go. People start flashing some skin, the movies are far more visually-arresting, roof-decks come into play for your weekend plans (roof decks are the greatest, they're—they're just great (seriously, we did keg-stands on the edge of a roof deck on Halloween 2008 (and we're still talking about it for heaven's sake!))), and you get to argue over what will be the new hot jam for the entire summer on infinite repeat. You can leave your house at 9am and not return until 2am, if at all. We just want winter gone when it's over.Makes sense that we're glad to see winter go. It usually overstays its welcome.
We're sort of done here, but this ending is a little flat, so—closing question:
Q: What would be the worst shaved mammal to fight to the death?
A: Dunno about you, but we'd probably pick a tiger. Just a big old, near-death Indian tiger with a fresh Brazilian wax. We wouldn't want to fight one of those. Horrifying.
-- Alex Crumb (originally published 3/11/11)
Twitter | Facebook
Recommended stories
Why is it all bad news in the summer time?
&
Why does August feel like the slowest month?