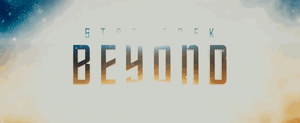 You might notice there are three separate condemnations of haywiring isolationist psychos hitting the movies this summer.
The timing couldn't be better if God himself carved it into the walls of his prison cell with a toothbrush shank like this is the year we finally get out. We're going through the final, painful transformation.
First, we had Civil War (go team Cap), wherein Iron Man wants to take authority from Captain freaking America. Next, we spent three hours learning that Batman is a violent, childlike weirdo who grew up wrong.
This brings us to Star Trek Beyond. It's unfortunate the film was built as a space action-adventure, which it is: but it's also a prescient moral lesson about mankind's obsession with war, domination, and life's emptiness when we stare into the universe bucking and exploding within our own skulls.