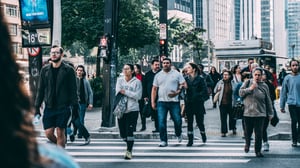 Are you considering spending some time in the fabulous state of Massachusetts this summer? If so, please be aware of the inherent perils in cross the street [see fig. 1].
Crossing the street in Massachusetts is dangerous.
You have the opportunity to learn about the Spirit of America while visiting this lovely summer gettaway location.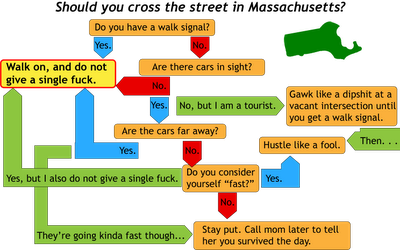 fig. 1
Enjoy your time in the Bay State!
-- @Alex Crumb (originally published 7/6/11)
Ghost Little has a book now! Download the featured free book samples below.