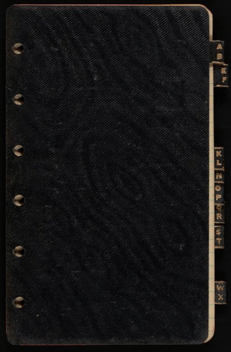 ENTRY 04
The population of Candlestick, Idaho was 1108 at the time of the 2010 census, down from 1337 in 2000. The 2020 census data, affected by the COVID-19 pandemic, has not fully been cataloged. Candlestick's original base lodge was located at 6001 feet above sea level, with the new base lodge (completed in 2020) situated closer to the town center, resting at an elevation of 5932 feet.
Founded in 1882 around the abundant iron mines and gem quarries, specifically digging for the garnet stones, the remote city struggled until the 1930s, when its fortunes shifted at the introduction of recreational skiing on the nearby Candlestick Peak. Access via newly-laid spurs of the Union Pacific Railroad allowed tourists from west coast cities including Portland, Seattle, and as far as Los Angeles, to reach Candlestick in overnight rail cars. Retired film director Thurgood Dandridge (1902-1971) established the main ski area at Candlestick in 1934, after frequently visiting the city and investing in the garnet gemstone quarries for nearly a decade prior.
Situated around the single Candlestick Peak, the area represented a moderate total vertical rise of approximately 3280 feet, catering mostly to novice and intermediate-level skiers. The mountain began permitting snowboarding in 1999.
Locals will still occasionally refer to Candlestick by its original name, Tartarus.
Dandridge's presence in the culture of Candlestick established the town's sister-city status with Malibu, California, and became a second home for many in filmmaking circles, including Ava Gardner, Jean Harlow, Howard Hughes, and Orson Welles.
The original base lodge was completed before the start of the 1934 season, opening to coincide with the winter solstice on December 21. The structure cost $1.6 million at the time. Its eight diagonally-oriented wings sprouting from a central structure were believed to evoke the fletchings of an arrow. In more modern times, the lodge's appearance was adopted as a marketing logo resembling the more familiar pine tree icon used at Candlestick today.
The lodge, built from a mixture of materials, was infused at nearly every level with the abundant iron pulled straight from the mountain. This, along with the thick poured concrete and small windows to contain heat, made radio communication from within the lodge difficult. This issue was only exacerbated with the introduction of smartphones and Wi-Fi.
The new base lodge was completed in 2020 after five years of construction fraught with delays. The lodge was built with a zero carbon footprint and incorporated a large percentage of recycled material. Situated further down off the mountain closer to downtown, the lodge's shape resembles that of the original structure, only sporting four wings instead of eight. It also houses the new egress point for the Garnet Gondola, which rises directly over the old lodge toward the mountain's peak.
Initially limited to rudimentary rope tow lifts, Candlestick's first chairlift was installed in 1937. It was widely believed Thurgood Dandridge stole the idea from the neighboring resort at Sun Valley, which had installed its first chairlift the prior year in 1936. Dandridge rebuffed these claims, citing parallel thinking. The mountain and lodge remained mostly empty during closures due to World War II. While radio communication was difficult from inside the lodge, its iron-rich building materials resembled that of secure bunkers used by Axis powers, and the structure proved a valuable testing location for code capturing devices and techniques.
Dandridge was deployed as a film specialist in Italy during the war and it was there that he met Umberto Sciotti of the 10th Mountain Division. Sciotti served as the 10th Mountain's translator and code breaker in the Italian Alps. His expertise and familiarity with Italian ski resorts proved vital to improving Candlestick's reputation as a destination. Candlestick hosted a limited FIS Alpine World Ski Championship in 1946, running only slalom and downhill events.
At Sciotti's encouragement, Dandridge invited additional Hollywood celebrities and personalities to vacation in Candlestick, thus kindling the town's reputation as an off-kilter hub for otherwise unusual art and culture. The Candlestick Film Festival held its inaugural show in 1950. The second show took place the following year in 1951, after which the festival's traditional every 10 year cadence was established. The eighth festival is scheduled to begin on December 21, 2021.
Sciotti's tenure as General Manager of Candlestick continued until just after the Union Pacific's closure in 1964. Sciotti pursued a career as a film producer in California before retiring at an advanced age to Lake Tahoe. Dandridge took over total control of the Candlestick resort until his passing in 1971.
Without the outside budget and connections Sciotti and Dandridge had previously attracted, Candlestick languished in what were dubbed "the quiet years" from 1965-1980. It wasn't until the Noriega family's arrival in 1980 that a new influx of cash and modern society somewhat revitalized the small city. The Noriegas' purchase of land to farm fallow deer and produce local venison was profiled in The New Yorker, inviting a new reputation to the town as an undiscovered gem for tourism in both summer and winter. More isolated and underdeveloped than resorts of a similar vintage like Deer Valley, Jackson Hole, and Beaver Creek, Candlestick's under-the-radar status reinvigorated the fading film festival in 1981.
Despite the town's improving reputation and growing economy throughout the 1980s, the ski resort's infrastructure languished.
Prior to the quiet years, Candlestick developed a counter-culture reputation. From the second official film festival in 1951 until the 1964 railroad access closure, twelve films were shot on or around the mountain. Genres ranged from westerns (The Gulch, Dreams of Blood, and Where the Moon Don't Shine), to teenage delinquent films (Tired of Dying Young, Wildcat's Cry, and Escape LA), to spy thrillers (An Ice Knife For Ivan, The Hypotenuse Dossier), and hippie motorcycle movies (Canoe On Two Wheels, and Rubber, Baby! Rubber!). Two prestige-focused features were nominated for Academy Awards, (The Sin Bin, Wandering Ghosts), but did not win.
The area's mixture of isolation, quiet calm, freedom, and established township established Candlestick as a known way station of sorts in underground travel circles heading west. It was also a destination for those heading back east when attempts to settle in California didn't last. While these travelers often arrived with very little money, Candlestick accommodated them. With little room for full time residential housing, most eventually found their feet and continued back east after saving enough money from local work. The town's population reached into the mid-1000s in 1964 and has very slowly contracted through the 21st century.
In 1980, Aleph Noriega (1955-2021) arrived in Candlestick. At only twenty-five years old, Noriega and his two younger sisters, Aurora (15), and Pilar (10) purchased land on the edge of town to farm venison. The purchase was contested for nearly ten years and hamstrung by the local courts' constant appeals to the state government, asking that the Noriegas be forbidden from buying the land outright. These challenges stemmed from Candlestick's police chief, Clayton Silex, arguing Aleph's family was harming the small mountain community's economy. Tensions only rose further when Noriega bid to buy the ski area on Candlestick Peak from the holding company established by Thurgood Dandridge's estate. Thurgood's son, Wycliffe Dandridge, working with the executor of his father's will, saw an opportunity to save the floundering town.
Wycliffe sold the mountain for $11 million to the Noriega family. This only enraged Silex further and the deal was strung along for multiple seasons. In the meantime, Candlestick began to recover with an infusion of new tourist dollars, leading to further restructuring and renovations of the town's facilities. Silex led a series of raids on Noriega's businesses, alleging the town's children had witnessed the employees were conducting satanic rituals, led by Aleph himself. In 1985, Silex shot and killed Aurora Noriega. She was waiting outside the town's auto garage for her vehicle to pass state inspection.
In the court hearing where he defended himself, Silex stated: "The Noriegas are a hard-working, strong family. We all know this. I'm not happy I was the officer that had to be involved with Ms. Noriega's shooting. For security reasons, communication records and evidence regarding Ms. Noriega's danger to the community cannot be unsealed at this time. The whole town of Candlestick is mourning and it doesn't need to be made to suffer further, wondering why this was the course God chose for her. I don't believe, or have found any evidence this shooting was racially-motivated. We will be taking the necessary actions to further audit the department and present the external investigation's findings at the proper time. After emotions have given way to cooler heads. We can't have chaos in the streets. That's thug justice. Thug justice is not justice. Maybe in other place. But not here in America."
Silex was presented with the eight slugs fired from his revolver, extracted from Aurora's body. His 'not guilty' plea was entered into the court. Nonetheless, the jury found him guilty of murder. He was sentenced to 18 months in a state penitentiary in Idaho Falls.
In those 18 months, Candlestick's local government underwent radical restructuring. A new charter was drafted and ratified. Judges were offered advanced retirement packages. Town lines were renegotiated and drawn in rapid collaboration with neighboring villages. Before the end of 1986, the Candlestick Police Department was disbanded entirely. Funds were redirected to social safety net programs, water and road infrastructure improvement, hospitals, energy, local ecosystem preservation, beautification projects, school supplies, childcare programs, and a stipend for universal basic income for all of the town's residents, regardless of means.
Aleph oversaw the entire restructuring, insisting on an increased tax responsibility for the town's most wealthy residents, himself included, as well as a clause in the charter for potential cases of banishment. When Silex attempted to return to town following his fourteen months in Idaho Falls, he was served with a notice that he had been banished, and was given 36 hours to vacate himself. This banishment did not extend to his family, who were permitted to stay. Those remaining members of the Silex family still live in Candlestick today.
In the year 2000, the town of Candlestick achieved carbon neutrality. Its network of windmills and solar panels in the town's north end, purchased in the 1986 town line updates, made Candlestick effectively its own power grid. Few vehicles run on traditional gas engines within the town, including snowmobiles, snowcats, grandfathered service trucks, and hobbyist cars.
Recent decades have found Candlestick to be a gathering place for secular spiritualism and meditation practitioners. The ski area, while still occasionally adding a new trail or chair each season, is no longer a known destination in the American industry. The frequently-delayed new base lodge was completed in 2020. The lodge serves as the loading point for the gondola, powered entirely by electric engines.
"They say of Idaho, esto perpetua," Aleph said at the opening of the new gondola in 2020. "It's Latin. Means, 'let it be perpetual.' I think it means a lot, having this gondola run so quietly behind me. We set it in motion, together. And if we set good things in motion, on and on, they will perpetuate goodness, too. If we don't let ourselves even have the chance to perpetuate, then we stagnate. We become a sick little puddle. Good things can come from small beginnings, I definitely know that myself. But there's always something to be said of the ease of positive momentum. Acting, and acting, and acting. Instead of believing it is good as it is, and reacting. So let us perpetuate the good things here."
Aleph Noriega died on October 27, 2021. He was 66 years old.
-- Alex Crumb
Follow on Twitter