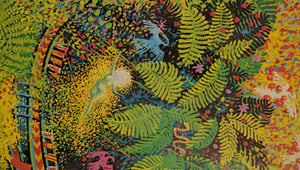 Just like when Napster won the hearts of millions of music fans, and enraged Metallica's lawyers, you'll be happy to hear we're in a new age of digital content creation and consumption. The arrival of the .mp3 necessitated the CD burner, letting you load your digital music onto a format, you know, you can actually play.
Today, you have the opportunity to learn about getting the book file downloads you have onto your Kindle, iPhone, or Google Play Books app.
It's great for reading independent writing, content submissions, or even digital comic giveaways.
The common book download files are .epub, .mobi, and .prc
The universal file type for digital ebook downloads is ".epub" . Trouble is, Amazon is the biggest digital book seller, and they maintain a proprietary file-type called a ".mobi" .
This means an .epub won't read properly on a Kindle e-reader, Kindle Fire Tablet, or a Kindle App on any device. Amazon is keeping their environment contained.
If you download a .mobi file from a Humble Bundle or directly for an independent publisher, it's intended to be read on Kindle. The other file-type that works on Kindle is .prc.
If you have a .epub file though, it will likely work fine on your iOS device, loading straight into the iBooks app. On an Android device, it'll do the same, probably opening in Google Play Books by default.
In any case it can take the ebook's cover art a minute to populate on your book selection within the app, especially if it's higher resolution.
Getting a downloaded ebook file from your computer to your mobile device
Did you download the book to your desktop and now you want it on your iPhone? Not a problem.
The easiest solution to get it onto your mobile device is to get it into a file-sharing folder like Dropbox or Google Drive. Any cloud storage app that you can access from your phone. You don't need to attach or email it to yourself, just drag the ebook file into the file sharing space, let the file sync on your phone, or iPad, or wherever you'd like to read it, and then open the file sharing app on that device.
Tap on the file. If it's a .epub, it should default to Google Play Books on Android or iBooks on iOS.
If you want to read the .mobi or .prc file on Kindle, it's simpler, once you install the Send to Kindle extension.
Send to Kindle does exactly what it says. It sends a file to your Kindle account's library. You can install it on almost anything.
After a one-time login validation, there will be the option to "Send to Kindle" when you right-click on a file on your desktop. Click it. It adds it to your Kindle account, and even lets you send it to individual devices, so you can bounce it to your phone, your tablet, or your significant other's device, if you share an account.
And that's all there is to it! No CD burning. No nothing. It's a great way to read independently-published writing, PDFs of smaller-time comics, or any kind of written submission.