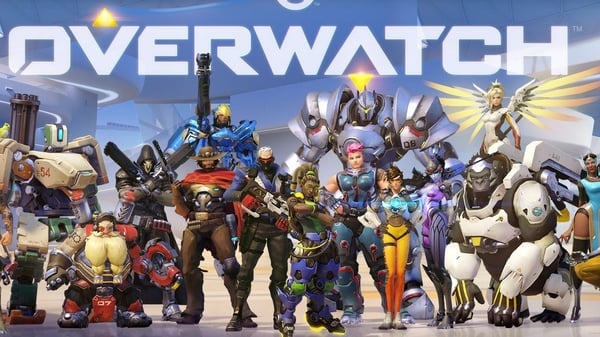 This is a recurring segment, "Whiny Questions, Simple Answers," where I gather the whiniest question I come across on the Internet in a given week, and provide a straightforward answer.
This week's questions concerns the recently-released Overwatch, and why it is so immediately beloved in comparison to its similarly-structured competition.
May 30, 2016:
Why Is Overwatch Praised More Than Battleborn And Star Wars Battlefront?
Vital information, all three of the video games mentioned are multiplayer-focused first-person shooters. All have been released in the last 6 months. Of the three, the most recent, Overwatch, has curried the most positive critical and player response.
Star Wars Battlefront was released first to coincide with The Force Awakens arrival in theaters. Tremendous sales greeted the game, capitalizing on:
A superstructure of marketing hype
A semi-recognizable brand in Battlefront
A stellar advertising campaign
This dropped a few million copies into eager, laser-thirsty hands. It also poisoned the mentality, because so many of those millions of sales were completed by unsuspecting, non-programmed passerby consumers. They pointed out that while Battlefront was pretty, it was designed to hyper-enjoyed by a general audience for a limited time.
Its aesthetic was "Star Wars." Its design-purpose was, "Remember Star Wars?"
With millions of extra non-devotee players shouting, "That's all, but I wish there was more," into the world, that apathy became the narrative.
Next was Battleborn. Battleborn has a jagged PlayStation 2 design-aesthetic peppered with insincere jokes. Battleborn is a failed, fearful rap-battle response to Overwatch lurking on its shoulder. Like DC Comics attempting to ferry deliberate, different films from Marvel, and failing to be anything but a floppy counterpoint, Battleborn could not capture an Overwatch style audience for an obvious reason.
Battleborn caters to an audience that hates itself.
Battleborn is a team-based video game created for consumers who have been taught a cruel design language. These are fans who refuse to choose ugly character designs instead of honest joy, like those found in Overwatch. These are fans who choose sarcasm over genuine compassion, like that found in Overwatch. These are fans who struggle to grasp why two video games, similar in the language they can understand, "multiplayer-focused first-person shooters," could also be leagues and timezones apart in quality. These are fans who perhaps possess the judgmental capacity to notice that Overwatch and Battleborn present different visual styles, they cannot rightly state why one is so much more confident.
Overwatch invites an audience that loves the world.
Overwatch is a game that tells stories with flicks of character animation. It speaks a subtler, between-the-lines language that a human feels in their guts. It's a design that demands you admit this is the correct way to create a character, a world, a feedback loop, and a game-progression system and the other way is wrong.
Overwatch locks nothing away. It springs forth fully-formed. You learn as you go because learning is fun. You are not barred from choosing a character, as Battleborn does, fostering a sense of equality. Anybody at any time has the means to engage with Overatch's holistic design landscape.
In closing, the reason Overwatch is being praised while other similar games are left behind is because Overwatch can speak more languages than "nostalgia" and "sarcasm," and that attracts a more genuine, appreciative audience.
-- @Alex Crumb
If you want more genuine worlds telling honest action-adventure novels, Ghost Little's free book samples are available below! Five different 1st chapters, ready for you to read them on your Kindle or other e-reader app!