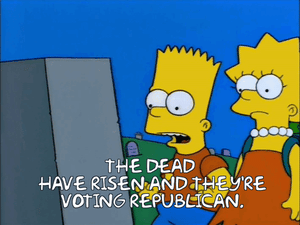 Nearing the interminable finish line to the rusty whip-fight that is the 2016 Presidential election, a thought occurred: the by the time the 2020 election arrives, I will be 36.
This means I would legally be old enough to be elected president. It also means the Millennial generation is within reach of putting one of their own into positions of power.
If Donald Trump can be recorded in 2005 explaining how to sexually assault a woman, imagine how much history will float to the surface when a Millennial, with all their elective information-sharing, runs for office.
What will people care about? What will you or I share in common with them?