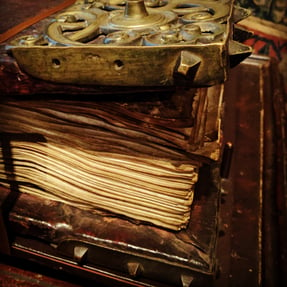 Story twists are memorable. They're a shock. Audiences are settled, comfortable, and aware of a narrative's established rules, be they near to our reality (you can't jump a skateboard over a gorge!) or representing a heightened reality (some people see ghosts everywhere!).
Then, a twist. Existing rules are suddenly broken. Fast math forces an audience to re-contextualize what they've understood thus far. All at once. Immediately. As the story continues around them.
But can a story dependent upon a twist endure beyond that moment of shocking re-contextualization? Can it endure repeat engagements?
Plenty of marvelous stories unfold with additional elegance upon a second or third experience. Repeat audiences notice obvious clues. They spot clever setups, invisible the first time. When the twist now approaches, it's clear as day. Perhaps they even feel dread? The odorous tragedy is pungent from miles off and we watch through cracked fingers as the Shakespearean hammer comes down, as we know it must, and always will.
If the story's desired effect of tragic dread is only achieved on Experiences No. 2-Infinity, why does the plot twist need to be hidden from sight during Experience No. 1?